---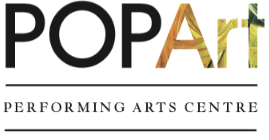 POPArt is currently running acting and performance workshops on an ad hoc basis.
IMPROV FOR BEGINNERS WORKSHOP: 11 Feb from 11am – 4pm at POPArt
with Jess Taylor & Toni Morkel. BOOK HERE
Join us for a full day introductory workshop in the art of saying YES with two of Joburg's most skilled and experienced improvisors. Whether you're looking to perform improv, or just use the skills to hone your acting craft, this full day workshop will give you the insight and the 'rules' to play the game in the moment. Space is limited and pre booking is essential.
---
STORYTELLERS SERIES : WORKSHOPS WITH LEBOGANG MOGASHOA : 18 Feb from12pm – 3pm at Chalkboard Cafe (registration at POPArt)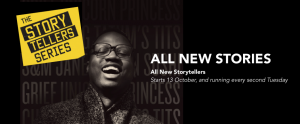 Workshops for the Storytellers series are now available online. These cover story structure, purpose and selection. Email popartjhb@gmail.com for more detail.
To find out more about the series, visit the Storytellers Series page on our site.
---
PRODUCERS WORKSHOP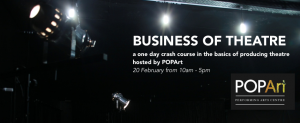 A quick course on how to not get yourself in the shit when making a theatre show… This course will focus on the basics of producing: that is how to fund, market, stage and tour theatre productions. As most South African theatre practitioners self – produce their work, this is an essential skill of the South African theatre maker.
The workshop will take the format of a one day crash course from 10am – 5pm.
Bring yourselves and a notebook.
Fee: R 400 per person.
We're bringing this workshop back by popular demand in November. Send a mail to
popartjhb@gmail.com
if you are keen to attend.
---
WEEKLY FREE IMPROV SESSIONS: ADVANCED
Mondays at 7: 15pm at POPArt
A play space where we can come together and work on our improv skills. These weekly sessions are geared toward keeping improv muscles tight, and is not geared working toward any public performances, but the focus rather on skills training and practise. It is open to any advanced improvisors from any groups that feel they would like an extra opportunity to do this. Any participants must have improv training. Please email popartjhb@gmail.com to register to be on the group mailer, and confirm attendance.
---
* If you would like to host a workshop of any kind, please get in touch with us at popartjhb@gmail.com. POPArt offers a revenue split with performing arts workshops facilitators and will provide the space, online ticketing and co-marketing.