It's our passion to invent ways to delight and entertain audiences – both in and out of the theatre. We're always open to creating events or experiences for people who enjoy an injection of culture, or are looking for alternative ways to connect or relax. Whether you would like the event to come to you, or whether you would like to arrange something in one of the incredible venues we partner with, we are ready and waiting to design or produce something special for you!
Want to add something to an immersion or festival? Spend a special night with friends? Or do something wild for your next team build? Here's a taste of what's on the POPArt Platter…
THE SERURUBELE STORYTELLERS SERIES
The Storyteller Series has had a place in our POPHeart since 2014. Hosted by Lebogang Mogashoa and modelled on shows like The Moth, Risk and This American Life, our storytelling events have only one rule : all stories told need to be 100% true and happened to you. Usually touching, sometimes insightful and almost ALWAYS naughty, as in life, the stories told on our stage won't shy away from the real dirt.
We organise the Storytellers, You organise the wine… and if you would like to tell a story, that's only encouraged: we want to hear them all!
* Storytelling workshops are also available.
** Look out for our Serurubele Audio Series coming soon
*** Online version available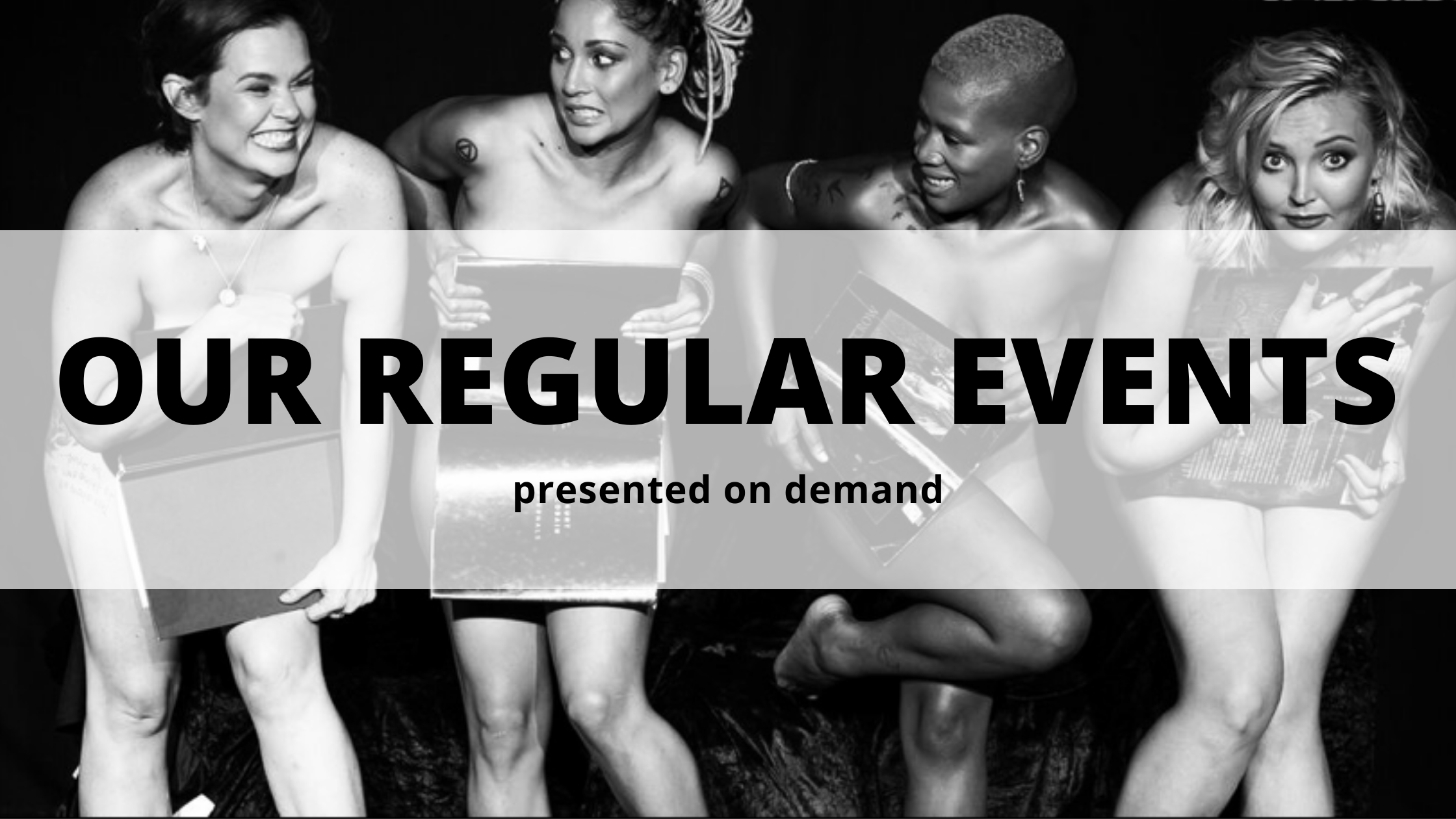 NAKED GIRLS READING : For the Literature Lovers
POPArt is the very proud host and co-producer of the Johannesburg chapter of this international sensation happening in over 25 countries word wide: Naked Girls Reading. A wonderously nude celebration of what has been described as the most provocative literary series in the world.
While we choose where we read naked very carefully, we have a bevvy of bibliophiles who are ready at the drop of a *cough* hat to mesmerise you with a selection of readings from novels, anthologies, short stories and modern fiction; and allow you to witness the delight and splendour of women who like to read.
Every event is different and features a specifically themed selection of incredible literature. Because, believe it or not, that's the focus.
* Online version available
DATING IN THE DARK : for business or leisure
SINGLE + ESKOM = Dating in the Dark. That's how it all started.
Dating in the Dark is a offers an alternative to modern 'blind' dating: one that is intended to bring back a time where the spark is spurred on by conversation and personality… Not by predetermined common interests, mutual friends and travel destinations that prevail in one of many curated profile pictures online. We 'set the stage' for speed dating, but with one key difference: you won't get to see your dates, because all of it happens in the dark.
It's fun and risk free, and the match making is easy… You get to mark down the date(s) that you were interested in, and only if there is mutual interest will we share contact details for both parties.
Dating in the Dark can also be set up as an excellent ice-breaker for business events.
* Online version available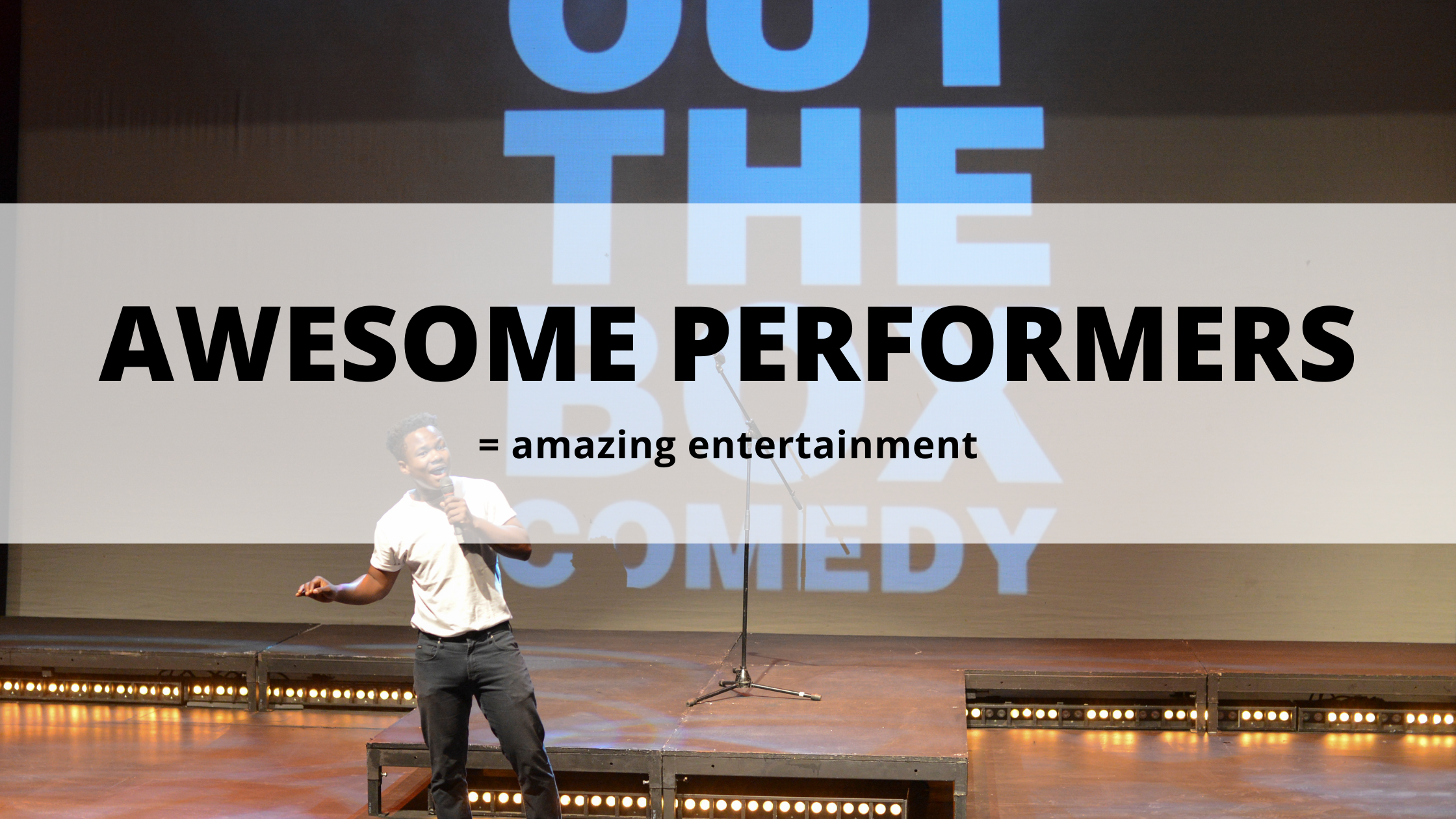 OUT THE BOX COMEDY
We know our audiences love a laugh. And South African stand up comics always deliver. After years of running one of the most successful club gigs in Johannesburg – The Box Comedy – we know how to make the most of a mixed comedy line up! Keep a look out for our Out The Box Comedy events in Joburg, or talk to us about organising your very own event.
OUTDOOR THEATRE
If we learnt anything in 2020, it's the value of spending time outdoors (and that's from those of us who usually spend a lot of time in a darkened room…). We're popping up in all kinds of outdoor spaces with events inspired by the environment.
IMMERSIVE EXPERIENCES
Immersive Theatre is a massive trend in theatre world-wide. It is changing the audience experience completely by allowing audiences to become part of the living world of the story by immersing them in it completely. We are looking for opportunities to collaborate with theatre makers and visual artists who are interested in exploring this medium of story-tellling. We have access to some amazing sites for activation too.
By their very nature, immersive experiences explore environments and themes in deep and visceral ways. Check out this short video of our collaboration with visual artist Marcus Neustetter for the launch of the Rocket Factory building in the Maboneng Precinct HERE.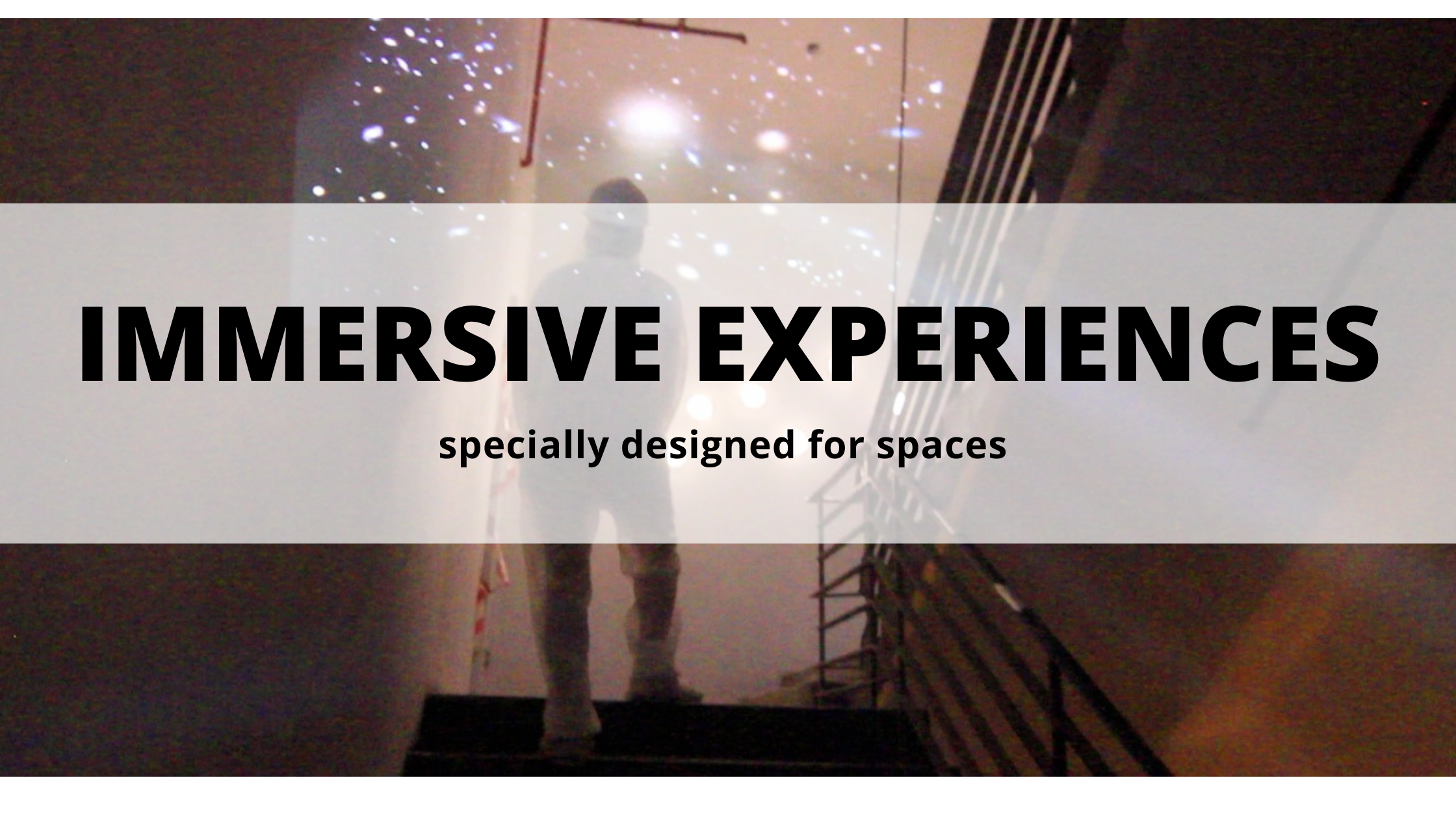 TOURS & THEATRE OUTINGS
Of course, if its a more conventional theatre experience you are looking for, we can also curate that for you! We have our finger on the pulse of the coolest entertainment in the city, and can arrange a full experience for you. With post show Q&A, theatre tours or pop ins at interesting eateries, make it an extra special theatre experience with minimal fuss.
Not what you had in mind, but liking the idea of what you see? Talk to us directly about designing something specifically for you.
Email us at popartjhb@gmail.com for a quote or to find out more.
For corporate training and focused team building, visit our Training page HERE