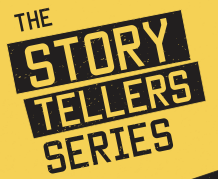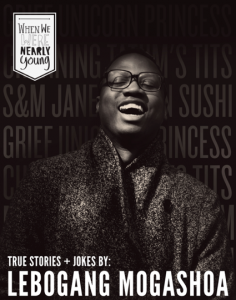 The Storytellers Series takes the of regular workshops and shows at POPArt hosted by Lebogang Mogashoa. The series aims to create a platform for the development of story telling skills among young South Africans, as well as a platform the presentation of new story tellers and their stories, any stories. The workshops will culminate in performances scheduled at the POPArt theatre on a regular basis.
Modelled on shows like the Moth, RISK! and This American Life, the only rule is that the stories have to be 100% true. Sometimes touching, sometimes insightful and almost ALWAYS dirty, as in life, these stories won't shy away from true grit.
The shows take place bi-monthy. To book, visit our BOOKINGS page. Online workshops are now available. Email popartjhb@gmail.com to find out more
Lebo was born in 1985, in Johannesburg. He grew up in a small village, then a bigger one, followed by an all-boys Catholic boarding school and finally my big move into Cape Town where he completed a Film and Media undergrad degree. He then headed to Korea to teach English where he started his story telling series "When we were nearly Young", which developed a cult following. He returned to Johannesburg in 2013, and has been presenting the same series in partnership with POPArt. He is currently writing for TV.